HowTo: Connect to the SUTD's eduroam using (Arch) Linux
After the post about connecting to SUTD's VPN is now time to connect eduroam! Again, SUTD's IT support for (Arch) Linux at the time of writing is none.
SUTD runs a setup with only username-password (no certificates required) and the connection can be established using the GUI of NetworkManager. If your WiFi card is on and eduroam is in your range you should see the eduroam SSID on the list of the available WiFi networks. If you attempt to connect then all you need to do is enter your username and password. As usual, PhD student and staff are separated into different namespaces. Use the username name_surname@sutd.edu.sg if you are a staff member or xxxxxxx@sutd.edu.sg if you are a student (xxxxxxx is your 7-digits student id). The password should be the same as the one you are using to connect to the Internet from SUTD.
Your NetworkManager Wi-Fi Security screen should look like this (username and password are obscured):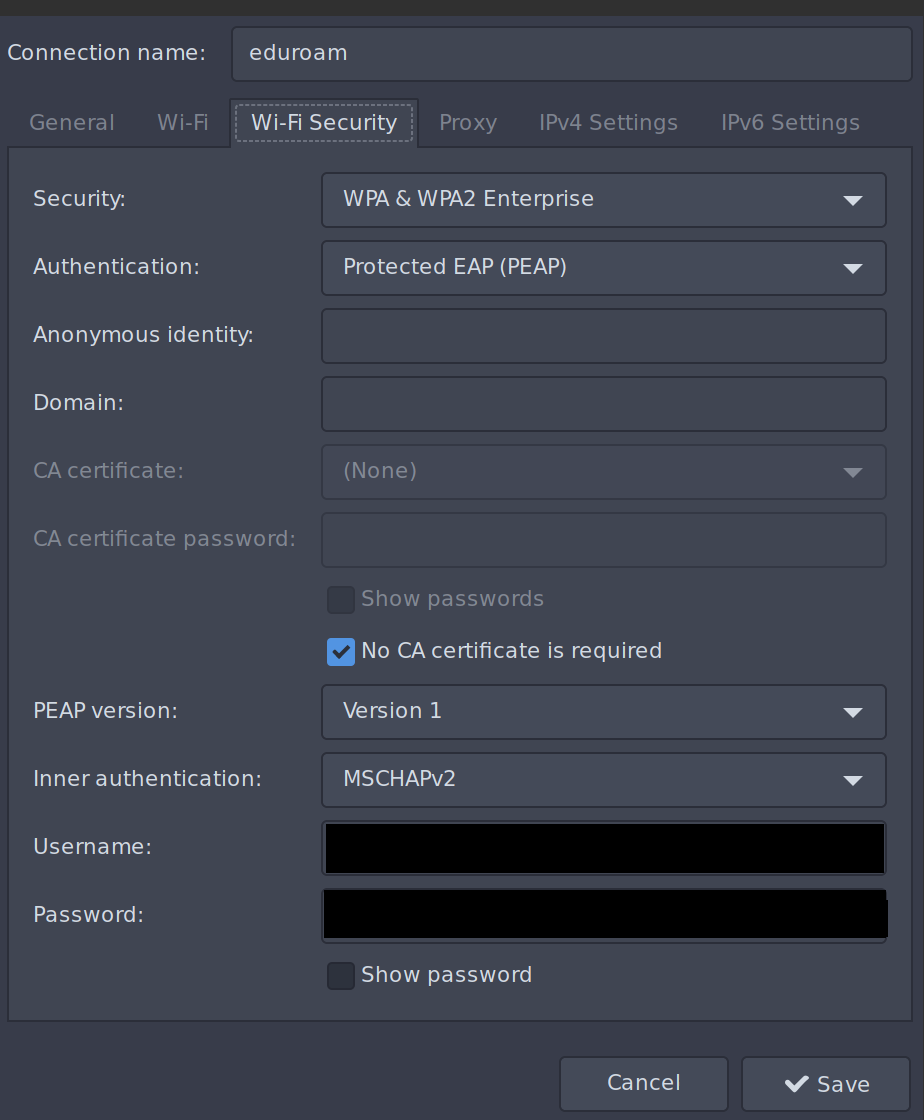 🐧